Hagan says she should be defeated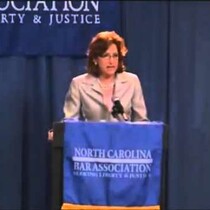 Posted February 7th, 2014 @ 9:03am
What other conclusion are we to draw from this video?
The money quote: "Voting 92% of the time with the President doesn't work here in North Carolina."
Given this standard, Hagan's own performance is not working here in NC, either.
A Congressional Quarterly analysis shows Democratic Sen. Kay Hagan voted in favor of President Barack Obama's position 96 percent of the time in 2013.
Expect to see this ad to appear on a TV near you.
More from News Radio 570 WWNC