Another Mass Shooting Strikes - This Time in Southern California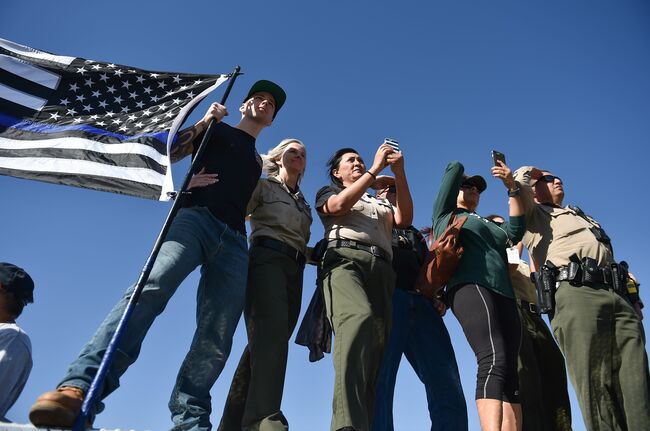 Tragedy again strikes the country as another mass killing has occurred. 28 year old Marine veteran Ian David Long entered the Borderline Bar and Grill in Thousand Oaks California during a College Country night and killed 12 people before turning the gun on himself. Long's motives remain unclear but neighbors say he was known to suffer from PTSD. Kris Ankarlo, reporter for one of our iHeart radio stations in Los Angeles, was on the scene and spoke to us about how the night unfolded.
Next, my producer Miranda joins us for more on the background of the shooter. He was in the Marines from 2008 to 2013 and was honorably discharged, although he was not without his problems getting caught shoplifting. Long used a Glock 21 .45 caliber handgun he bought legally but used an extended magazine which is illegal in California. Thousand Oaks, the city where the shooting occurred, was declared the third safest city in the US before this.
Finally, we can't tell this story completely without telling the story of the victims. Twelve people were killed and 22 others were injured. Among the dead was Ventura County Sheriff's Sgt. Ron Helus. He is being praised as a hero after being one of the first on the scene and going in to the Borderline Bar and Grill to engage the shooter. He was shot multiple times and died later. We will tell you about him and some of the other victims.