5 Questions of the Week...
1. Is Nick Saban's 6th national title the best over the rest?
On Monday night Alabama rallied to beat Georgia in the national title game and Nick Saban told a reporter "this is the happiest I've ever been... EVER!" What made this title better than the others, or the day he got married, or the day his children were born?
Unlike any other time in his life, probably, Nick Saban was beaten. The Tide needed Saban to do something drastic to get them back into that game. So Saban did the most Saban thing ever, and handed the reins of his offense to a true freshman who hadn't taken a meaningful snap in college yet. Once again proving his genius, it worked. Tua Tagovailoa was thrown into the fire and gave Alabama its best chance to win. Enjoy it Nick. You earned it.
ANSWER: Yes.
2. What's wrong with (insert high-profile college basketball program here)?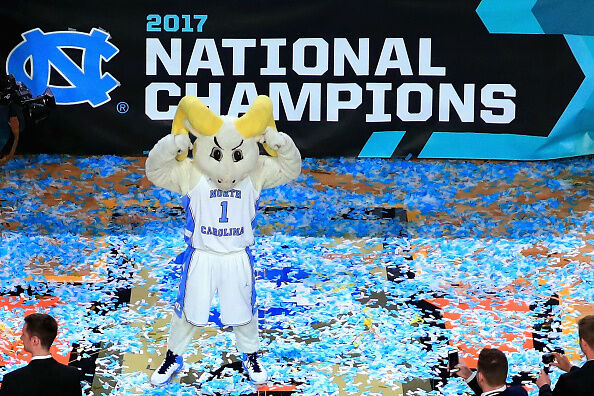 Since Duke lost to Boston College and NC State, and the Tar Heels dropped games to Wofford, FSU, and Virginia, I've seen several articles asking this question. What's wrong with the Heels and the Devils? Honestly, it's early January and both teams have true freshmen at key positions. If you expected either team to go undefeated, or have near-perfect seasons, you set yourself up for disappointment.
The Devils will be fine. Marvin Bagley, Trevon Duval, Gary Trent will get more experience and have this team in the Final Four, or at least close.
The Tar Heels may struggle more, at times, but they'll be fine too. It's weird they play like a team without a dominant big man... oh, wait. I love Luke Maye, but he's not going to dominate every game as he did against Boston College this week. The Heels will get a better chemistry with more play with Cam Johnson on the court. I like Sterling Manley. With experience, he could be a big impact player in tournament season.
3. What do the Panthers do now?
The Panthers' season ended last week with a 3rd loss to the hated New Orleans Saints. How do they fix the offense and have a winning season next year? They started the offseason perfectly, when they fired Offensive Coordinator Mike Shula this week. Sources now say longtime Ron Rivera ally Norv Turner is going to be hired any minute. That's an upgrade, despite the fact that Turner's biggest success was year ago and he hasn't coached in a year.
Now... Dear Panthers,
Go get some run-blockers on the offensive line, get a play-making wide receiver, and replace Jonathan Stewart with a more dynamic back. Patriots back Dion Lewis is a free agent. I'd like to see what Norv could do with a Lewis-McCaffery tandem.
The Jaguars have two receivers (Marqise Lee and Allen Robinson) entering free agency that might be worth a gamble. Use your 1st round pick on Calvin Ridley... no one else (if possible).
4. Who will land where in the NFL coaching carousel?
CHUCKY IS BAAAAACK! I will miss Jon Gruden on Monday Night Football, but the guy's talents were wasted in the booth. In 2018, he'll be back on a NFL sideline where he belongs. Here's how I expect the coaching carousel to go in the coming weeks:
RAIDERS - Jack Del Rio ---> Jon Gruden
COLTS - Chuck Pagano ---> Josh McDaniels
CARDINALS - Bruce Arians ---> Steve Wilks
BEARS - John Fox ---> Matt Nagy
LIONS - Jim Caldwell ---> Jim Bob Cooter
GIANTS - Ben McAdoo ---> Matt Patricia
5. Are the Vikings really the favorite to represent the NFC in the Super Bowl? I can't believe we're asking this question with Case Keenum as the starting quarterback of the Vikings. It would be a stretch if Teddy Bridgewater were starting, and an even bigger one with Mark Sanchez under center, but Keenum has been the biggest surprise of the year for me.
Did you know that Keenum was #2 in the league this year in completion percentage? Yea, right behind Drew Brees. Did you know that Adam Theilen ended the year #5 in receiving yardage? The Viking offense, I thought, would be sunk after Dalvin Cook tore his knee up. Guess what? I was so wrong.
The Vikings had the #1 defense in all of football. THAT... I have no doubts believing. Xavier Rhoades and Harrison Smith have led a scary secondary. The pass rush has been nasty, with Everson Griffen leading the charge.
If you factor in that Minnesota could be playing at HOME in the Super Bowl, will be favored next week against either Atlanta or Philadelphia, and is a 6-point favorite this week vs the Saints, you have to say the answer is yes.

The Sports Tank
Want to know more about The Sports Tank? Get their official bio, social pages & articles on News Radio 570 WWNC!
Read more