It's almost bracket time!!!!!
Selection Sunday is approaching... Have you decided on your strategy for the bracket games yet?
I'll be honest, Selection Sunday is one of the best days of my year. I geek over the NCAA tournament like a six year-old geeks out over waking up on Christmas morning. It kicks off the longest holiday of the year, for me. Every year I take the first week of the tournament off of work. I either attend the local site or I just hang out and consume all things basketball.
My favorite part of the week, though, is the announcement of the field of 68. That's because I get to sit down and do my brackets. I'm not a one bracket guy. There is no such thing in my world. I get to do my "knee-jerk" bracket, my "fanboy" bracket, my "long shot" bracket, my "too many upsets bracket, my "close-to-chalk" bracket, my "I hate DOOK" bracket, and those are just the hand-written ones. Then there are the two or three for this bracket game provider, and the three or four for that bracket game provider.
I'm bracket crazy!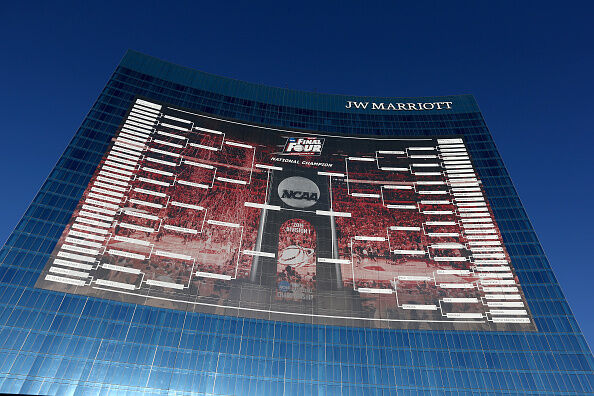 I always start filling out brackets with the basics. You have to know your tournament history... at least somewhat... to have a shot at the win. Many people trip themselves up by trying to pick all the upsets. It's nigh impossible, in case you are unaware.
When picking upsets, keep these figures in mind:
*stats since 1985*
1-seeds are undefeated against 16-seeds.
15-seeds have beaten a 2-seed just eight times.
14-seeds beat a 3 more than every other year, on average. (It didn't happen last year.)
13-seeds' success rate against 4-seeds is only 4% better. (It's only happened once in four years.)
12-5 matchups are usually the honey hole. Since '85, this matchup has NOT produced at least one upset only 4 times.
11-seeds upset 6-seeds just 2% more, so don't go crazy.
10 - seeds are slightly more successful than that. 7-seeds advance more than 61% of the time.
9-seeds and 8-seeds are nearly a coin flip. 8-seeds win 50.76% of these games.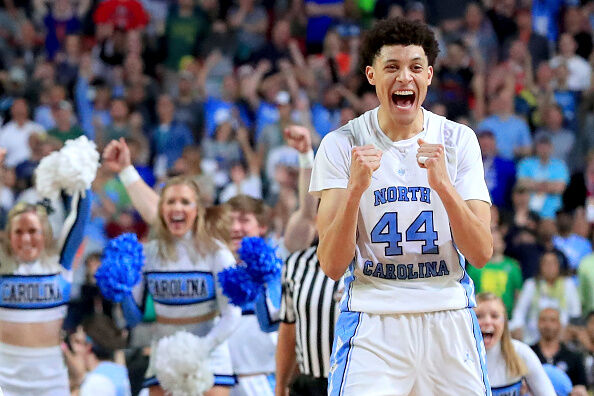 I love asking my friends, co-workers how they filled out their brackets... what their methodology was. I don't ask everyone, but mainly the ones I know don't "know" basketball. Here are some of the "best" methods from over the years.
THROWING DARTS
One co-worker filled out his bracket by throwing at a dart board. Whatever number he hit, he picked a team with that seed number to advance. If he hit anything above a 14, he counted forward (picture a clock) to a higher seed. For example: He hits a 16. He won't pick a 16 seed to win, because that never happens. So, two ticks above 14 would be a 2-seed. He advances a 2-seed on his bracket.
SURVIVAL OF THE FITTEST
One of my best friends is not a sports guy, but one year we got him to participate in a bracket game. He went mascot battle on us. Which mascot would win in a real life showdown. His logic, I felt, was flawed because he came up with the yellow jacket as the fiercest beast. I mean, I hate them more than any other living creature too, so I get it.
Anywho, we got a kick out him picking Georgia Tech to win the national title. That was 2004... when Tech lost to UConn in the championship game. He won the contest.
DRESS FOR SUCCESS
Same guy played the next year, but this time chose winners based on the best uniform. He used the "if you look good, you play good" motto and lost horribly. He was a big fan of black uniforms and hates Carolina Blue. 2005 was a bad year for that silliness.
IT'S ALL ABOUT ME
One office contest participant picked all of her winning teams based on her connections to the schools. She attended one of the schools in the field, so the won the tournament. They won it all as a 15-seed. I don't have to tell you how that turned out.
DEFENSE WINS CHAMPIONSHIPS
A male co-worker, tired of truly wasting his time every year, put at least a little though into it. He chose winners based on their points allowed per game. "Because defense wins championships, right?" He actually didn't do horrible that year.
It's all a crap shoot. That why you see businesses offering $1,000,000 for anyone who can fill out the perfect bracket. Hey! That reminds me! You can do that with us now! The Sports Tank
Want to know more about The Sports Tank? Get their official bio, social pages & articles on News Radio 570 WWNC!
Read more