The CFP Push... Who's In The Hunt?
The College Football Playoff picture is sharpening, with just a few weeks left in the season. Major top 25 losses in Weeks 7 and 8 have helped eliminate some of the pretenders, though many still have hope at making the final four.
I've narrowed the field to 10 legitimate contenders, and take a look at their biggest hurdles to an appearance in the Playoff.
(teams listed by Week 9 AP Poll ranking)
1. ALABAMA (8-0)
The Crimson Tide is an odds-on favorite to not only win back-to-back titles, but to do something no team has ever done. Go 15-0. Some talking heads have even opined that this Alabama team has made the 2018 season boring. They have put up 50+ points six times! The other two games they scored 45 and 39. How's this for a stat... Tua Tagovailoa has thrown for 2,066 yards, 25 TD, 0 INT, and he hasn't played a single down in the 4th quarter.
The last real test, before they pound whichever SEC East foe they'll face in the conference championship, is next weekend, 11/3, @ #4 LSU.
Chance to make the CFP: 98.6%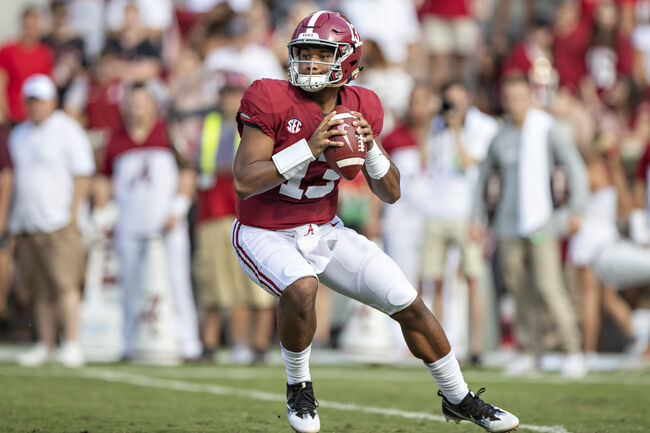 2. CLEMSON (7-0)
Clemson has faced its toughest tests already. The rest of the season should be a coast to the finish. They'll face Duke at home on 11/17. That might be the only game that is competitive. Without a sever case of "Clemsoning," Dabo & Co. appear to be the only ones that can truly test Alabama.
Chance to make the CFP: 95.3%
3. NOTRE DAME (7-0)
Notre Dame was good before, but the arrival of Ian Book to the starting lineup has made them a legit threat to make the CFP. Book has started four games and is averaging 284.5 yards per game. The only "tough" game left on the ND schedule is Thanksgiving weekend @ USC.
Chance to make the CFP: 92.8%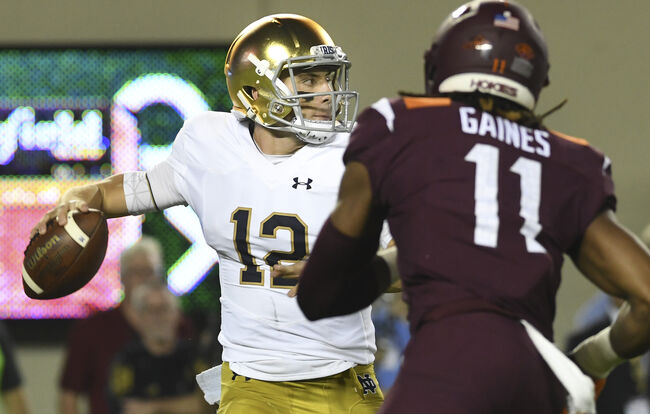 4. LSU (7-1)
The Tigers' only chance to be in the playoff hunt, is to either beat Alabama next weekend, or come out on the losing end of a "Game of The Century"-type battle. A two loss SEC team might have a shot, albeit a long one, with some wackiness in other conferences. The good thing for LSU... they host Bama in the dreaded night game in the valley.
Chance to make the CFP: 37%
5. MICHIGAN (7-1)
This is where all Big Blue fans were hoping they would be at this point in the season. A 7-point loss @ Notre Dame is the only blemish for the Wolverines. They have two key matchups left. Next weekend they host Penn State. On Thanksgiving weekend the Wolverines are at Ohio State. If Harbaugh's boys win those, they'll likely roll in the conference championship game and easily be in the CFP.
Chance to make the CFP: 58.2%
6. TEXAS (6-1)
This has to be one of the oddest teams to figure out, in my opinion. Blowout wins against USC and TCU are impressive, a 3-point victory over Oklahoma in a shootout is likewise. But the Longhorns also have one possession wins over Tulsa, Kansas State, and Baylor... not so impressive. If they get dealt with in two weeks by #13 West Virginia, we don't have to worry about them anymore.
Chance to make the CFP: 52%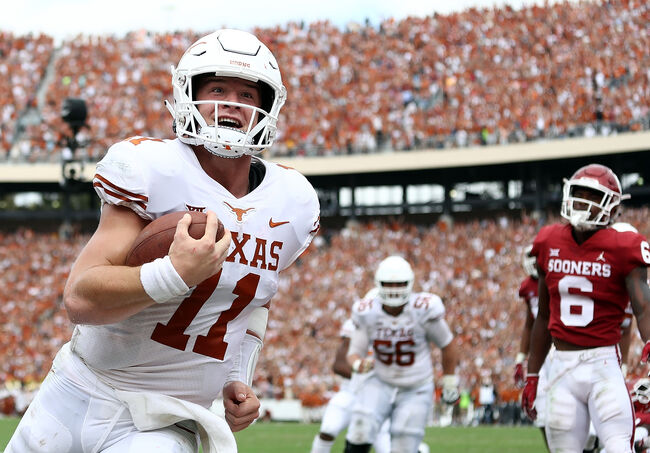 7. GEORGIA (6-1)
The Bulldogs' next two games will determine whether last year's national runner-up has a chance to make back-to-back playoff appearances, or whether quarterbacks Jake Fromm or Justin Fields transfer. It feels like that is inevitable. Some Georgia fans are clamoring for the true freshman Fields to get more snaps, with Fromm having a rough time vs Tennessee and LSU. Unless you think Fromm is ready to go pro after next season, he or the #1 QB in the 2018 class have to go. A matchup with #9 Florida awaits this weekend and then it's @ #12 Kentucky next week. If the Dawgs win out, they'll have to face Bama in the SEC championship... which may not go well, considering the Georgia D has been less than stellar at times.
Chance to make the CFP: 26%
8. OKLAHOMA (6-1)
The Sooners have a Heisman-caliber QB in Kyler Murray. They've battled through injuries and come out relatively unscathed. OU changed defensive coordinators after allowing 48 points to Texas two weeks ago. They shut down TCU in the 2nd half of a 52-27 blowout last week. They are heavy favorites in all of their games left, except for a trip to #13 West Virginia on Black Friday.
Chance to make the CFP: 49%
9. FLORIDA (6-1)
The game formerly known as "The World's Largest Cocktail Party" should determine which team will lose... I mean... face Alabama in the SEC Championship game. If the Gators survive #7 Georgia with a win, they should easily be 11-1 at the end of the regular season.
Chance to make the CFP: 25.5%
10. UCF (7-0)
UCF will be undefeated and in a New Year's Six Bowl. That's the best they can hope for. If they stumble, at least we won't have to hear "Back-to-Back National Champions" from their delusional fan base. These guys struggled to beat Memphis. Looking at their Strength of Schedule, here are some teams that have had it tougher this year: Arkansas State, Middle Tennessee State, and Western Michigan.
Chance to make the CFP: 0.0%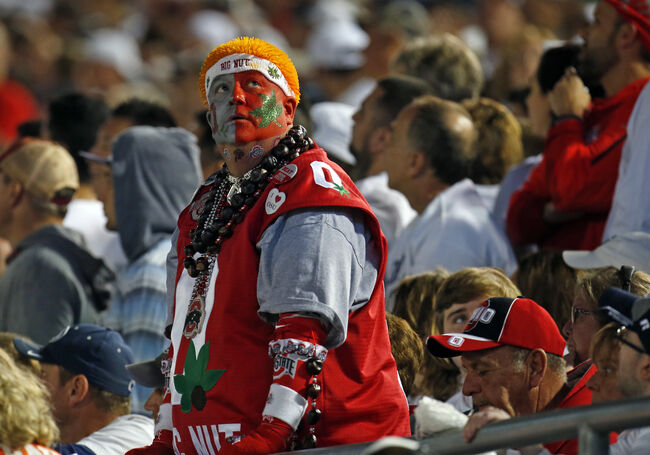 11. OHIO STATE (7-1)
As Buckeye fan looks toward the heavens, he's thinking "how are we ever going to climb this mountain?" That's a good question. Ohio State faces Michigan State and Maryland on the road in November, and hosts Michigan to close the regular season. Running the table could be tough, but never count out Urban Meyer. The 29-point loss to Purdue, however, was the ugliest performance in a long time for OSU.
Chance to make the CFP: 45%
***all percentages are complete arbitrary conjecture from the brain of Tank Spencer***

The Sports Tank
Want to know more about The Sports Tank? Get their official bio, social pages & articles on News Radio 570 WWNC!
Read more