Not All DUKE Students Are Created Equal
If you are familiar with Duke basketball culture, you probably are familiar with "Krzyzewskiville." It's one of college basketball's coolest traditions. Students camp out every week, during basketball season, for a front-row seat to the next home game at Cameron Indoor Stadium. The village sits just outside the stadium like some kind of throwback to the Hooverville days of the Great Depression.
Some of the brightest young minds of the next generation brave the cold to sleep on the ground, on cots, in sleeping bags, with no artificial heat source, many nights in sub-freezing temperatures. THAT is dedication.
You may have heard the story earlier this season, that Krzyzewskiville was shut down because of a flu outbreak. Well the threat has subsided, apparently, and they are back at it. But a complaint has now grabbed some headlines.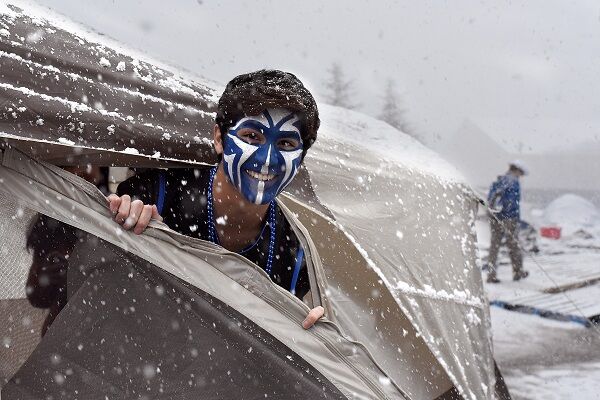 A group of students are claiming the Krzyzewskiville tent check policy violates the equal protection clause of the Duke Student Government Constitution. See, according to reports, they have two deaf students who missed a tent check, losing them their spot in line. Why? They say it's because the only warning given for a tent check is a bullhorn shout, and they didn't hear it.
Granted, maybe there should be some other form of warning for the hearing impaired, however this is where I expect the "bright, young minds" to come up with solution, rather than complaints.
According to the official K-ville rules, groups need to have only a third (roughly) of their party present at tent check. It's done my multiples of three, so if you have three, you need one present. If you have more than three, you round up to the next multiple of three and need a third of that number to be present. So for tent check purposes, if you have 4, you need a third of 6, which is two. They clearly say in the rules, that it is "math so basic, a Carolina student could do it...!"
So here are my questions:
If in a group of 3: Who left deaf guy on watch alone?
If in a group of 4-6: Who let deaf guy wander off... twice!
If in a group of 7+: Where's your commitment to the cause?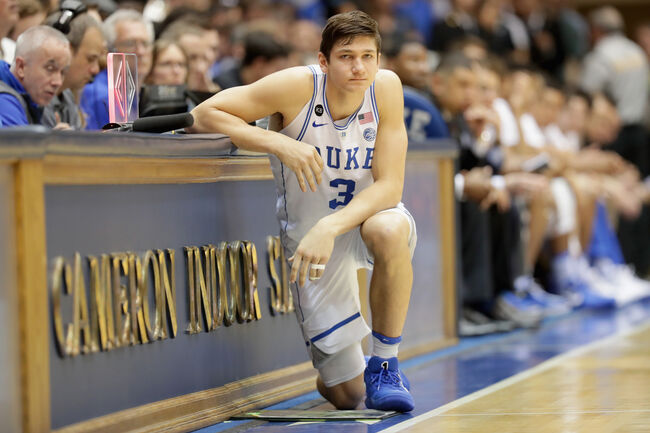 I'm far from the only person to ever question the critical thinking skills of college students, but I expect better from the "smartest college basketball fans in the country."
Get it together guys. You deserved to lose your place in line.

The Sports Tank
Want to know more about The Sports Tank? Get their official bio, social pages & articles on News Radio 570 WWNC!
Read more